How do I donate seeds?
Seeds, ready to be stored, may be dropped off at the J.V. Fletcher Library in the fall. There will be plastic bags if you need them, and forms which will request the following information on the seeds: common name, variety, year of harvest, harvest neighborhood, harvester, organic/heirloom (yes or no), and any notes.

What's an heirloom seed?
A seed that has been grown in one region for many generations and has not been modified by humans. It is requested that all donations be either heirloom or organic. If you are unsure, please indicate that on the seed information sheet at the Library.

Do I have to return seeds in the fall?
​It is not required that you return seeds; however, it is encouraged so that the program can keep going.

Can cooked vegetable seeds be donated?
Cooked vegetable seeds will not grow, and so they should not be donated.
What kinds of seeds can I donate?
Any kind! As long as it's locally grown and non-GMO, any type of seed is welcome (flower, vegetable, fruit, etc).
What if the seeds don't germinate?
Please be aware that as this is a community run program, all the seeds are not guaranteed to germinate. Additionally, please do not donate seeds from commercially grown plants that prohibit propagation.

Powered by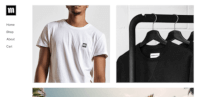 Create your own unique website with customizable templates.